The 15th International Choir Festival "Tallinn 2017"
International Choir Festival "Tallinn 2017"  takes place from 20th to 23rd April. During two days 31 choirs from seven countries – altogether 1200 singers compete in the Estonia Concert Hall. In addition there were concerts in Tallinn Methodist Church, Niguliste Church, Hopner´s House, Blackheads` House and in several schools. 31 different choirs will perform and Estonia, Holland, Latvia, Germany, Finland, Belarussia and Russia will be represented. Festival is organised by Estonian Choral Association and conductor Triin Koch is chosen as an artistic director.
Chamber Choir Helü will perform at festival concert in Blackheads House on 20th of April and on 21th of April at 17.30 the choir will compete in chamber choir's and contemporary music category.

THURSDAY,  April 20
18.00 Opening Ceremony in Methodist Church
21.00 Festival concert in Blackheads' House
Academic Choir of Petrozavodsk State University
Estonian TV Concert Choir (Estonia)
Chamber Choir Helü (Estonia)
Chamber Choir Limburg (Netherlands)
Female Choir Pfälzische Kurrende (Germany)
FRIDAY, April 21
Competition at Estonian Concert Hall
10.00 Competition for youth and children's choirs
13.30 Competitio for equal voices and mixeed choirs
17.30 Competition for chamber choirs and contemporary music category

20.00 Festival concert in Blackheads' House
22.00 Festival Night concert at Hopner's House
SATURDAY, April 22
Competition at Estonian Concert Hall
10.00 Competition for Folk music category
12.00 Festival Concert at Niguliste church
15.00 Grand Prix at Estonian Concert Hall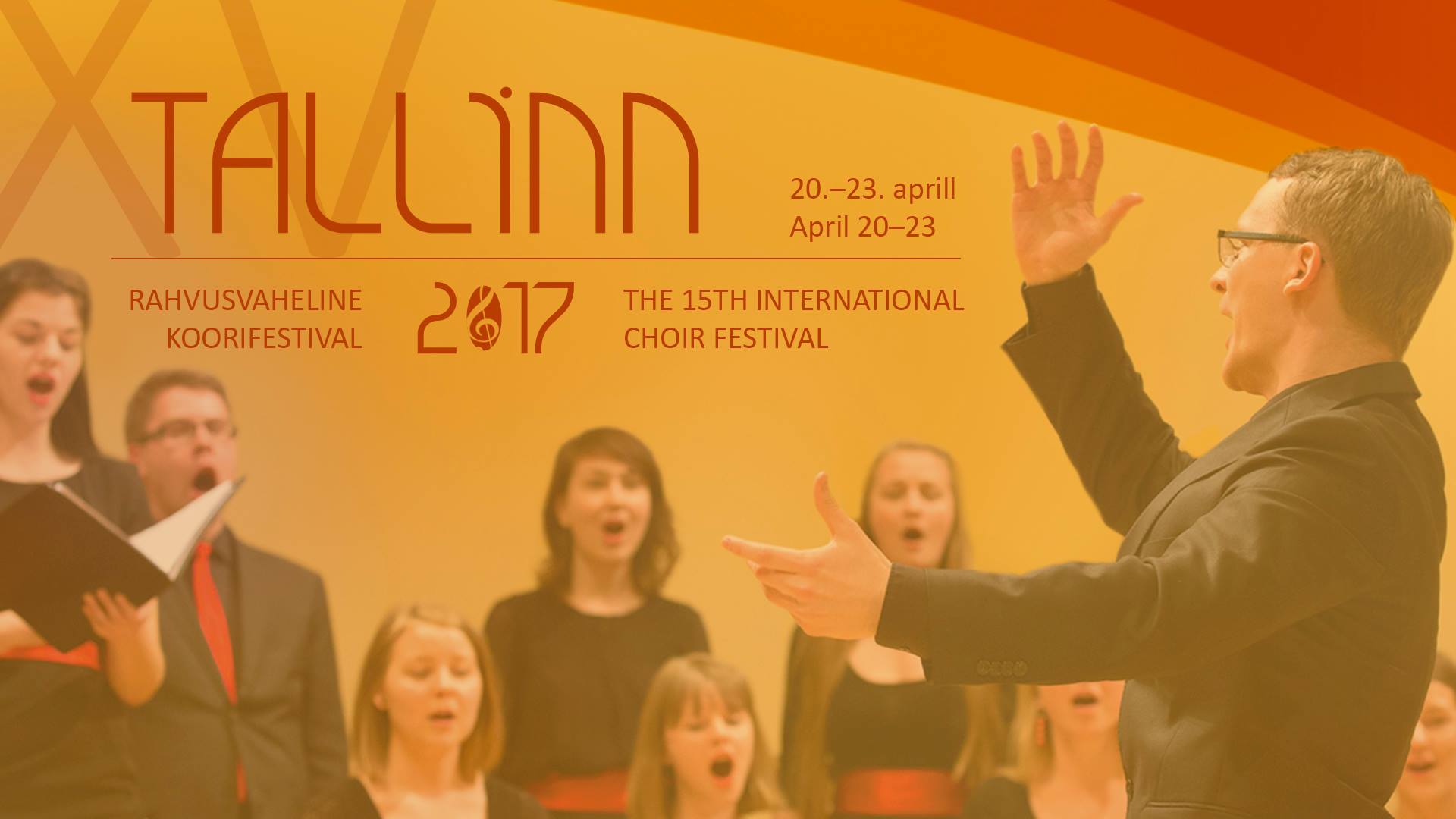 Piletid
Tickets Piletilevi ja Piletimaailm.
More information: www.kooriyhing.ee, tel 62 74 450, 62 74 451
Info
20.April 2017
18:00
Estonia kontsedisaal, Tallinn